Call Us For A Free Local SEO Consultation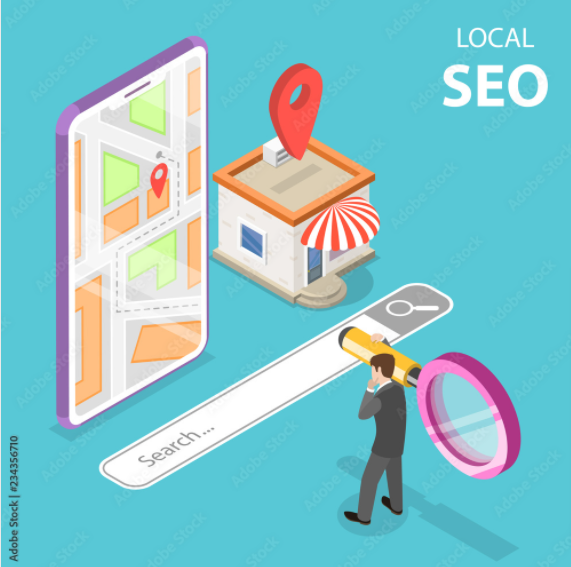 Local SEO Company
Looking to get more organic traffic, acquire more customers, and sell more products? Local SEO might be the search engine optimization (SEO) strategy for you. Our customized local SEO strategy increases your visibility in local search results on Google and Google Maps. If you have a business with a physical location then you can benefit from a local SEO campaign from North Carolina SEO!
Due to the recent growth of mobile internet access, local SEO is more important than ever. Call the SEO experts at North Carolina SEO to get a quote today! 50% of all searches happen on mobile devices! It's important that your site design works properly on both desktop and smartphones. North Carolina SEO has SEO gurus that can get your business to the next level, Give us a call today!

Ranking Factors
Local SEO has different ranking factors than national SEO. Our team ensures that you have the right ranking factors in place for your business including link strategy, on-page SEO best practices, Google My Business signals, citations, reviews, social media signals, and more.

Optimizing Your Domain
In order to build a local SEO that's a good fit for your business, one of our first steps is running an SEO site audit in order to optimize your domain. Our team will optimize your website's metadata, create structured schema markup, indexability, and accessibility for your website. Additionally, we may remove duplicate content, broken links, zombie pages, and more.

Optimizing Google My Business
Google My Business (GMB) feeds search engines local content and information about your company and populates that data in Google Maps. Google My Business is one of the most important ranking factors for Local SEO. At North Carolina SEO, we utilize industry best practices to create and optimize your GMB profile to improve your local visibility!

Local Citation Building
Generating backlinks is the #1 factor of local SEO. Our team creates NAP (Name, Address, Phone Number) listings for your business along with high-quality content creation in the form of inbound links. Our high-value local keyword content and link-building strategies greatly increase your rankings in your local area.
Why Choose North Carolina SEO For Local SEO?
North Carolina SEO helps small business owners create fast, robust, and user-friendly websites or optimize their current website in order to rank higher in major search engines like Google. Our team of experts utilizes local SEO best practices in order to rank you higher on Google in order to dominate your competition, grow your traffic and increase leads and revenue!
Proven Return On Investment! Bottom line: Our team produces results. We provide a proven return on investment so that you know exactly what we're doing and what you're getting for what you're spending each month.
Increase Your Sales! Did I mention our SEO works? See our case studies that show proven results such as increased conversion rates, traffic, and revenue!
Monthly Reporting Our team provides detailed KPI reports so that you know precisely how much your website has improved each month including rank performance, traffic reporting, revenue increases and more!
At TOP SEO, we have a separate team of research specialist, the core responsibility of which is to closely monitor all campaigns, collate data, conduct tests and refine the process and strategies all the time.
No Long-Term Contracts Some SEO companies want to lock you into long-term contracts. At North Carolina SEO, we believe our results speak for themselves which is why we never require long-term contracts.
FEATURE SERVICE

REPUTATION MANAGEMENT

SEARCH ENGINE OPTIMIZE

SOCIAL MEDIA MARKETING

ANALYTICS AND TRACKING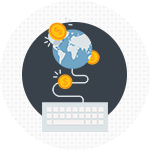 CRAWLING AND ROBOTS

OFF PAGE OPTIMIZATION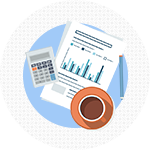 MOBILE MARKETING

EMAIL MARKETING
Sarah Williams
"I reached out to North Carolina SEO because I needed help growing my bakeries presence online. Their team did an excellent job getting me exposure on social media and on Google Maps. I now have more foot traffic to my store than ever before! Thank you to Brian and his team!"
Paul Katz
"My restaurant took a huge hit during the pandemic. I called North Carolina SEO and I can truly say that without their help our restaurant wouldn't have made it. We're finally back to our normal staff and doing better than ever!"
Jason Barlowe
"After wasting thousands of dollars on Google advertising, I was ready to give up. I called North Carolina SEO and spoke to Brian and his team. Not only did they get my Google ads in much better shape but they even showed me what I was doing wrong along the way."
John Curran
"I couldn't rank for anything and was getting beat by my competitors. I switched to North Carolina SEO from another SEO company and now I rank ahead of the other guys for nearly every keyword. So glad I switched to North Carolina SEO, thanks Brian!
Kyle Warner
"My old website was slow and antiquated. I really needed a new website but couldn't afford to pay some of the prices I was quoted from other companies. I ended up speaking with Brian who not only built me an excellent website but helped me out with the price! 10/10 would recommend.
Casey Smith
"North Carolina SEO is the best website design company I've ever hired! After years of going through marketing company after marketing company, I can honestly say I'll be staying with North Carolina SEO from now on. They're responsive and helpful but most of all, they get results!