Call Us For Wix Web Design
Call Us For Wix Website Design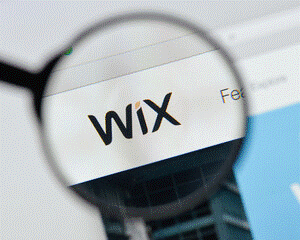 Wix
Wix is a cloud-based web development platform that allows users to create websites and mobile apps without any technical knowledge. Users can choose from thousands of templates or build their own sites with the tools provided by Wix, including drag-and-drop features for designing layouts. North Carolina SEO is a company of developers, designers and eCommerce experts who are experienced with the Wix platform. Contact us today!

Long-tail Keywords
Long-tail keywords are specific and descriptive phrases that people type in when they want to find a certain topic. When you start to rank in Google, it can be difficult to see your results if you rely on short and generic keywords. We will use long-tail keywords to position you as an expert in your field.

Title & Description
To create the best titles and descriptions that convert into conversions, your content needs to be creative, short (ideally under 70 characters), easy-to-read on a mobile device and keyword heavy. These are some of the tips we use to create effective titles & descriptions.

Site Structure
Site Structure has an impact on both user experience and search engine optimization (SEO). A good website should be well structured to ensure that visitors can easily find what they're looking for. We specialize in making sure you get the most out of your site while keeping it current with all emerging trends.

Image Description
There are a number of ways to add an image description on Wix.com, including text formatting options that can be applied directly from the post editor window. North Carolina SEO will create descriptions that include alt-text for search engine optimization purposes.
A mobile friendly site is important because it's what your users want. People who visit sites on their phones and tablets don't like to be greeted with a large, clunky page that isn't optimized for touch or doesn't resize correctly.
Why Choose North Carolina SEO For Wix?
North Carolina SEO helps small business owners create fast, robust, and user-friendly websites or optimize their current website in order to rank higher in major search engines like Google. Our team of experts utilizes Wix best practices in order to rank you higher on Google in order to dominate your competition, grow your traffic and increase leads and revenue!
Proven Return On Investment! Bottom line: Our team produces results. We provide a proven return on investment so that you know exactly what we're doing and what you're getting for what you're spending each month.
Increase Your Sales! Did I mention our SEO works? See our case studies that show proven results such as increased conversion rates, traffic, and revenue!
Monthly Reporting Our team provides detailed KPI reports so that you know precisely how much your website has improved each month including rank performance, traffic reporting, revenue increases and more!
At TOP SEO, we have a separate team of research specialist, the core responsibility of which is to closely monitor all campaigns, collate data, conduct tests and refine the process and strategies all the time.
No Long-Term Contracts Some SEO companies want to lock you into long-term contracts. At North Carolina SEO, we believe our results speak for themselves which is why we never require long-term contracts.
FEATURE SERVICE

REPUTATION MANAGEMENT

SEARCH ENGINE OPTIMIZE

SOCIAL MEDIA MARKETING

ANALYTICS AND TRACKING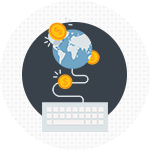 CRAWLING AND ROBOTS

OFF PAGE OPTIMIZATION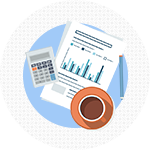 MOBILE MARKETING

EMAIL MARKETING
Sarah Williams
"I reached out to North Carolina SEO because I needed help growing my bakeries presence online. Their team did an excellent job getting me exposure on social media and on Google Maps. I now have more foot traffic to my store than ever before! Thank you to Brian and his team!"
Paul Katz
"My restaurant took a huge hit during the pandemic. I called North Carolina SEO and I can truly say that without their help our restaurant wouldn't have made it. We're finally back to our normal staff and doing better than ever!"
Jason Barlowe
"After wasting thousands of dollars on Google advertising, I was ready to give up. I called North Carolina SEO and spoke to Brian and his team. Not only did they get my Google ads in much better shape but they even showed me what I was doing wrong along the way."
John Curran
"I couldn't rank for anything and was getting beat by my competitors. I switched to North Carolina SEO from another SEO company and now I rank ahead of the other guys for nearly every keyword. So glad I switched to North Carolina SEO, thanks Brian!
Kyle Warner
"My old website was slow and antiquated. I really needed a new website but couldn't afford to pay some of the prices I was quoted from other companies. I ended up speaking with Brian who not only built me an excellent website but helped me out with the price! 10/10 would recommend.
Casey Smith
"North Carolina SEO is the best website design company I've ever hired! After years of going through marketing company after marketing company, I can honestly say I'll be staying with North Carolina SEO from now on. They're responsive and helpful but most of all, they get results!