Call Us For A Free SEO Consultation
As an Ecommerce business, one of your main goals is to rank highly on search engine results pages (SERPs) for relevant keywords. We can help you Optimize your Ecommerce site for better visibility and higher rankings on search engine results pages.
National SEO is the process of optimizing your website for visibility and ranking in search engines at the national level. At North Carolina SEO, we offer a variety of SEO services designed to help businesses rank higher in search engines and generate more traffic.
SEO copywriting is the art and science of writing web content that is both informative and engaging, while also incorporating keywords that help improve your site's search engine ranking. We offer SEO copywriting services that can help improve your website's visibility and ranking in search engines.
Google penalty recovery fixes a website that has been penalized by Google. We are proud to offer our clients the best possible chance at recovering from a Google penalty. We have experience in helping businesses recover from these devastating penalties.
Local search engine optimization is the process of naturally and organically optimizing a website or web pages to positively impact the visibility of a website on search engines for a particular area. Local SEO is the perfect solution for service-based businesses that operate within a particular city, state, or county. Click here to learn more about Local SEO and to get a free Local SEO audit today!
An SEO audit evaluates the health and effectiveness of a website's search engine optimization. If you're looking to improve your website's ranking in search engines, our SEO audit service can help. We'll review your website and identify areas where you can make improvements to help improve your ranking.
Are you looking for a comprehensive SEO training course that covers everything from the basics to the most advanced techniques? Look no further than our team of experts at North Carolina SEO! We offer a variety of training options to suit your needs and budget.
Google My Business Overhaul
As a business, one of the best marketing tools you have at your disposal is Google My Business (GMB). At North Carolina SEO, we offer a GMB page overhaul service to help businesses make the most of their GMB page.
FEATURE SERVICE

REPUTATION MANAGEMENT

SEARCH ENGINE OPTIMIZE

SOCIAL MEDIA MARKETING

ANALYTICS AND TRACKING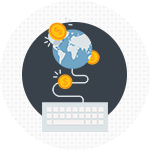 CRAWLING AND ROBOTS

OFF PAGE OPTIMIZATION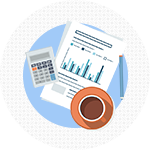 MOBILE MARKETING

EMAIL MARKETING
Sarah Williams
"I reached out to North Carolina SEO because I needed help growing my bakeries presence online. Their team did an excellent job getting me exposure on social media and on Google Maps. I now have more foot traffic to my store than ever before! Thank you to Brian and his team!"
Paul Katz
"My restaurant took a huge hit during the pandemic. I called North Carolina SEO and I can truly say that without their help our restaurant wouldn't have made it. We're finally back to our normal staff and doing better than ever!"
Jason Barlowe
"After wasting thousands of dollars on Google advertising, I was ready to give up. I called North Carolina SEO and spoke to Brian and his team. Not only did they get my Google ads in much better shape but they even showed me what I was doing wrong along the way."
John Curran
"I couldn't rank for anything and was getting beat by my competitors. I switched to North Carolina SEO from another SEO company and now I rank ahead of the other guys for nearly every keyword. So glad I switched to North Carolina SEO, thanks Brian!
Kyle Warner
"My old website was slow and antiquated. I really needed a new website but couldn't afford to pay some of the prices I was quoted from other companies. I ended up speaking with Brian who not only built me an excellent website but helped me out with the price! 10/10 would recommend.
Casey Smith
"North Carolina SEO is the best website design company I've ever hired! After years of going through marketing company after marketing company, I can honestly say I'll be staying with North Carolina SEO from now on. They're responsive and helpful but most of all, they get results!